Summer is here! Cool off with one of these delicious recipes that top this week's list of the 10 most popular posts from Facebook. Your family will love indulging on Grilled Banana S'mores, Birthday Cake Ice Cream, Red Velvet Ice Cream, Key Lime Poke Cake, and S'mores Stuffed Cookies this summer. Old Fashioned Goulash and Grilled Cheese Sandwiches will make perfect additions to your dinner time menu. Plus, get set for outdoor entertaining with a Pina Colada Sangria and a DIY Wood Pallet Pool Holder.
---
See also
---
Here are our Facebook followers favorite posts from this week:
1. Grilled Banana S'mores :: Spaceships and Laser Beams :: Share it on Facebook HERE.
It's hard to improve upon a good thing, but these grilled banana S'mores take the classic outdoor treat—S'mores—up a notch or two! To make these delicious grilled banana S'mores, you'll need bananas, chocolate pieces, marshmallows, foil, and a knife. You'll cook this yummy dessert right in the banana peel, making for easy cleanup!
2. Grilled Cheese Sandwiches :: Mama Loves Food :: Share it on Facebook HERE.
If you're looking for a really great grilled cheese sandwich, this recipe this one walks you through creating the perfect grilled cheese sandwich. It starts by using really good bread, such as a sturdy sourdough. The creation continues with the addition of crispy bacon and thin sliced tomatoes. It incorporates real butter and American cheese.
3. Pallet Pool Holder :: Kitchen Fun With My 3 Sons :: Share it on Facebook HERE.
We're pretty sure you're going to want to add a swimming pool to your backyard once you see this awesome DIY for a pallet pool holder! Start your hunt for discarded pallets now! This project requires a lot of them. Keep your eye on the prize and you'll be cooling off in your own pool next summer!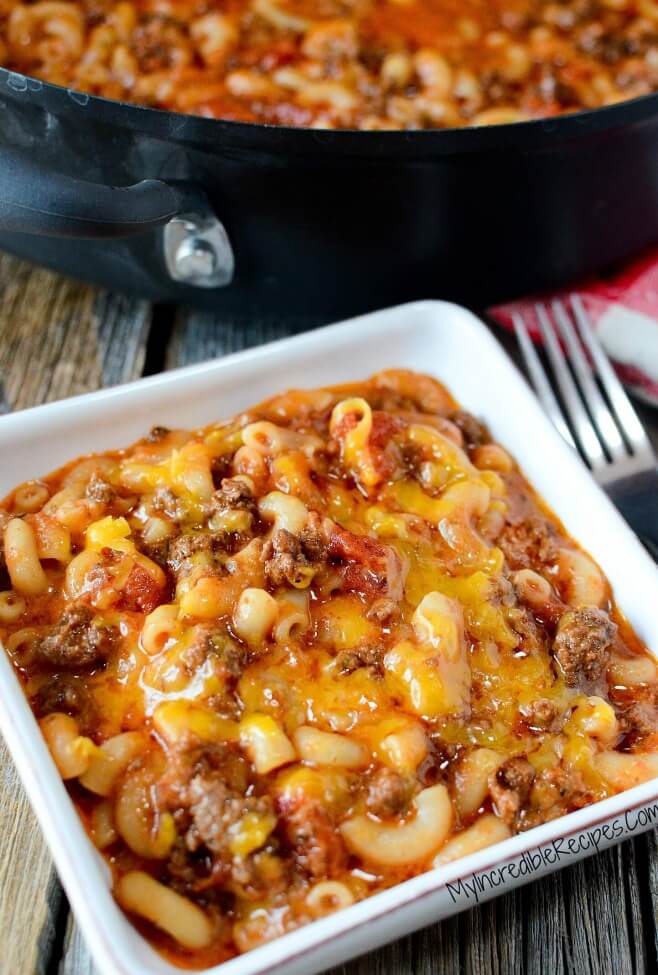 4. Old Fashioned Goulash :: My Incredible Recipes :: Share it on Facebook HERE.
Attention, pasta aficionados! Chances are great that you'll love this old fashioned goulash recipe! Not only full of flavor and hearty, it makes enough to serve a crowd! Comfort food lovers will rejoice!
5. No-Churn Birthday Cake Ice Cream :: Spaceships and Laser Beams :: Share it on Facebook HERE.
You can make your own ice cream without even owning an ice cream maker! This no-churn recipe for birthday cake ice cream calls for 5 simple ingredients (sweetened condensed milk, heavy whipping cream, sugar, frosting, and sprinkles). You'll be enjoying a refreshing frozen treat in no time!
6. Pina Colada Sangria :: Wine and Glue :: Share it on Facebook HERE.
Party guests will go crazy for this pina colada sangria that can be thrown together in less than 5 minutes! Coconut rum, pineapple, and a little moscato make this a very sweet and delicious drink. Add it to your next party!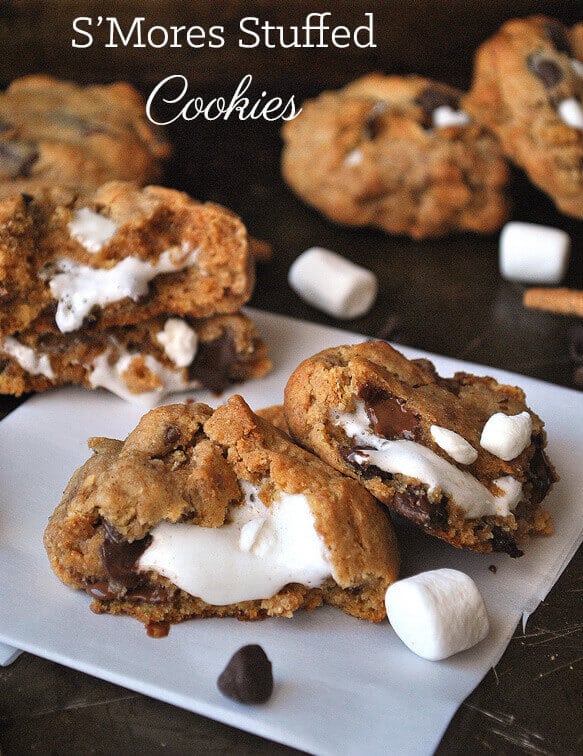 7. S'mores Stuffed Cookies :: A Cookie Named Desire :: Share it on Facebook HERE.
Imagine the Beverly Hills version of your favorite campfire S'mores and you'll get something like these S'mores stuffed cookies! This gooey cookie is filled with graham crackers and chocolate, but is also stuffed with gooey marshmallows resulting in an amazing S'mores concoction.
8. Key Lime Poke Cake :: The Recipe Critic :: Share it on Facebook HERE.
Get ready for some serious pucker power with this key lime poke cake. Imagine a delicious white cake, with holes that seep a tart and sweet mixture. Top it all off with fresh whipping cream and strawberries for an unbelievable dessert.
9. Summer Berry Cheesecake Salad :: Cakes Cottage :: Share it on Facebook HERE.
This summer berry cheesecake salad is destined to become a favorite at all your potlucks, BBQs, family get-togethers, picnics, and parties! Loaded with berries and mixed into a thick, creamy cheesecake, what's not to love? The instructions are easy!
10. No-Churn Red Velvet Ice Cream :: Spaceships and Laserbeams :: Share it on Facebook HERE.
Move over store bought ice cream; there's a new ice cream sensation in town! This no-churn red velvet ice cream boasts batter filled with chunks of red velvet cake and cream cheese! You'll be amazed that in just 3 easy steps you'll be enjoying smooth, creamy red velvet ice cream!
Create your own homemade ice cream with the help from these great Amazon affiliate links gathered by the crew at Spaceships and Laser Beams…
(Amazon Affiliate Links)
Check out more great summer ideas you'll love.