Party Food
Snickerdoodle Cookie Recipe
If you only have time to make one kind of cookie before Christmas, you might want to consider baking this version of the popular snickerdoodles. Since you can pinch off the tablespoon sized balls of dough instead of rolling and cutting out shapes, they are quicker to make than many cookie recipes. The sparkle of the cinnamon sugar topping looks festive, smells divine and it doesn't take as long as individually frosting each cookie with icing.
Rumor has it Santa loves this kind of yummy cookie with crisp edges and soft centers. However, it's my belief you should never serve something without taste testing it first so make sure you make a few more than you think you'll need.
What are you waiting for? Get baking!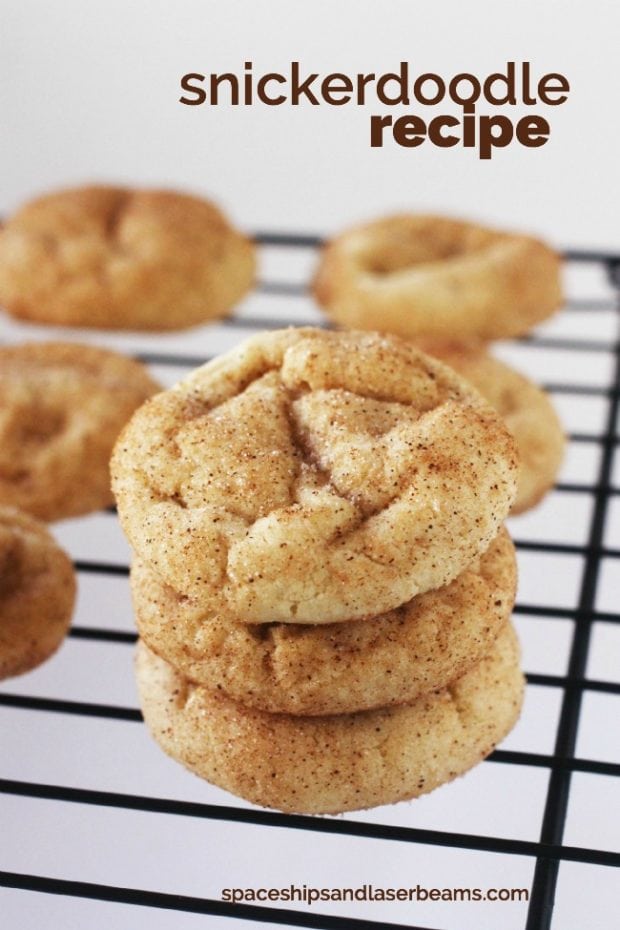 ---
See Also
---
Snickerdoodle Cookie Recipe
2016-05-31 01:37:09
Ingredients
1/2 cup unsalted butter, softened
1/2 cup granulated sugar
1/3 cup light brown sugar, packed
1 large egg
1 teaspoon vanilla extract
1 1/2 cups all-purpose flour
1/2 teaspoon baking soda
1/4 teaspoon cream of tartar
1/4 teaspoon salt, optional
Cinnamon sugar mixture consisting of 1/4 cup granulated sugar and 2 teaspoons cinnamon
Instructions
With an electric mixer, combine the butter and sugars for 3 minutes until light and fluffy.
Add the egg and vanilla, and beat on medium-high speed about 3 minutes.
Add the flour, baking soda, cream of tartar, optional salt, and beat on low speed until just combined, about 1 minute.
Roll out 1 tablespoon-sized balls of dough (approximately 25 cookies) and refrigerate for at least 1 hour.
Preheat oven to 350F, line a baking sheet.
Roll the cookie dough balls in the cinnamon sugar mixture and set out 2″ apart on the baking sheet.
Bake 8-10 minutes until edges are browned and crisp, but center is still pale and puffy. They will
wrinkle as they cool.
By Staff Writer
Spaceships and Laser Beams http://spaceshipsandlaserbeams.com/
Bake up something sweet with these great baking sources gathered by the crew at Spaceships and Laser Beams.
Check out more great cookie ideas everyone will love.
Never Miss Out on the Best Recipes & Crafts
Subscribe and get them delivered right to your email each week